They add some welcome diversity to the February lineup.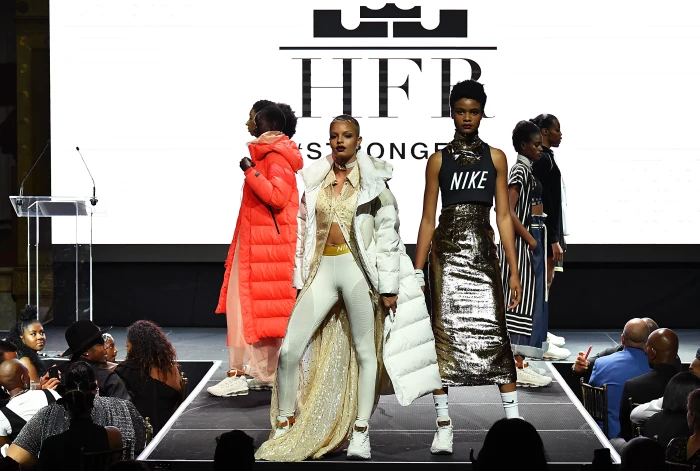 IMG has just released the preliminary schedule for February's New York Fashion Week, which the organization dubs NYFW: The Shows, and there are some notable new names on the list. 11 Honoré, the trailblazing size-inclusive luxury e-commerce site, will put on a runway show for the first time. Another new, but familiar, a name is Harlem's Fashion Row: The organization hosts an event every year separately from the NYFW calendar that champions and provides a platform for Black designers. In February, for the very first time, it will host a special opening night event and an installation that will celebrate "an icon in American film, brought to life through a collaborative effort that may support emerging designers and fashion talent of color," per a press release. The shows take place Feb. 6-13, with both of the aforementioned events taking place the evening of the 6th.
"February is shaping up to be a fantastic season, and we're really proud of the diverse lineup we'll be seeing at NYFW: The Displays," said Ivan Bart, President of IMG Models & IMG Style Properties, in a statement provided to Fashionista. "From our first-ever mixed designer show with size-inclusive extravagance retailer, 11 Honoré, to our special event with Harlem's Fashion Row elevating creatives of color, we're embracing new formats and varying our display lineup."
New York Style Week has seen gradual improvements in diversity over the years, as thoroughly documented by The Fashion Spot, and this news gives us hope that this upcoming season could be the most authentically diverse yet – not just in terms of models, but also in conditions of the designers being given a platform.
There are a number of other newcomers to the schedule, many of whom have shown before in a less official capacity, like Adeam, Alessandro Trincone, Burnett NY, Cong Tri, Kim Shui, Luar, Ryan Roche, Staud and Studio 189. Meanwhile, Rebecca Minkoff and Elie Tahari will be making returns to the schedule.
Spring Studios will once again be the main venue for NYFW: The Shows, with additional events being held at Industria.
See you in February!