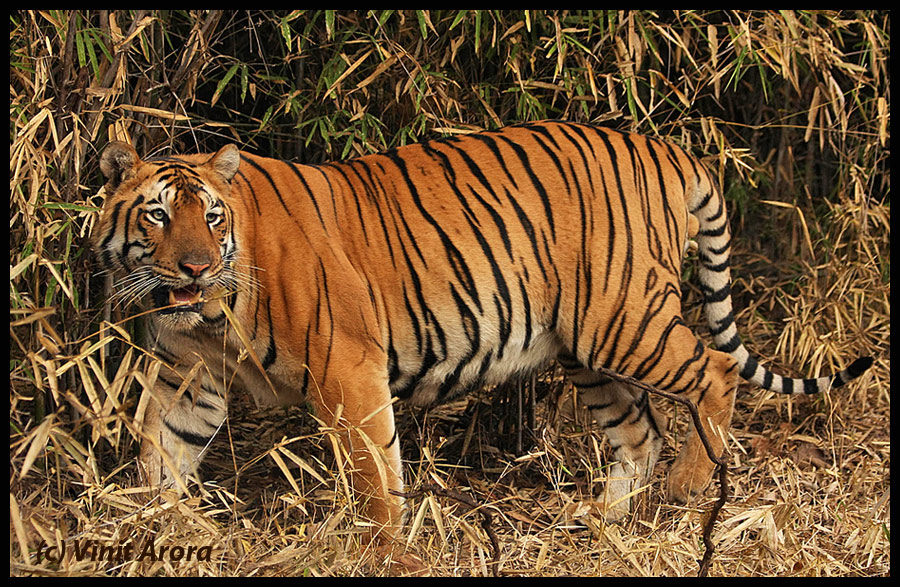 If you are planning to go on a wildlife safari, there is no better place to start than 'Tadoba Andhari "Tiger Reserve".  It is renowned for being the largest and the oldest tiger reserve National Park in the state of Maharashtra. If you have already planned to go to this park, then your chance of seeing tigers among other exotic animals is very high. It covers an area of 625.4 sq km. You cannot hope to see all the delights it offers without a proper strategy and travel planning. For starter, there are several gates in this park and they control the numbers of rides visitors will get. Without planning you might get confused. If you wish to have a really remarkable wildlife safari, then you should know about the following things.
Zones, accommodation and entry gates:
Tadoba Andhari Tiger Reserve has three district zones. They are:
1) Moharli Zone
2) Tadoba Zone
3) Kolsa Zone
If you are not careful while picking your zone, you may spend an entire weekend without a single look at the animals the park generally offers.
If you are looking for accommodation as well as safari rides, then there is no better place than Moharli Zone. This zone will provide you the top resorts at Tadoba national park that is hard to miss. Additionally, in this zone, the rates of tiger encounters by tourists are pretty high, which is the reason for its popularity. There are other resorts available outside the reserve as well as in the other two zones.
Tadoba Tiger Reserve has six entry gates. They are:
1) Moharli Gate: It is the oldest entry gate of this park, which is situated approximately 180 Km away from Nagpur. It permits 9 vehicles each morning as well as each evening for tiger safari.
2) Kolara Gate: The distance from Nagpur to this gate is almost 120 km. It also allows 9 vehicles each morning and evening for trips through the park.
3) Pangdi Gate: The distance between Nagpur and Pangdi is almost 250 km. the number of vehicles it permits for tiger safari is 2 for each morning as well as evening which is a total number of 4 vehicles in a day.
4) Kuswanda: Gate: It is situated 140 Km away from Nagpur. It allows 4 vehicles per day for tiger safari through the park.
5) Zari Gate: It is located at 190 km away from Nagpur. The number of rides it allows is 6 for each morning and evening, which makes it total 12 rides for the day.
6) Navegaon Gate: Navegaon Gate has situated 140 km away from Nagpur and permits you 6 rides for each morning and evening.
Wildlife
All of these gates will give you access to a flora and fauna that you have never seen before.  Aside from the main attraction, the Royal Bengal Tiger, there are plethora of mammals, reptiles, birds and insects available inside the park such as Indian leopards, small Indian civet, striped hyena, barking deer, honey badger, marsh crocodile, Indian star tortoise, Russell's viper, grey headed fish eagle, changeable hawk-eagle, orange-headed thrush, giant wood spider and  praying mantis etc.
Conclusion
Safari time may vary season to season. It is advisable that you do proper research and advance booking before planning your trip. A wildlife trip to Tadoba Andhari Tiger Reserve is once in lifetime experience. Whatever or whenever you plan, make sure you enjoy the safari as much as you can. Make sure you follow the do's and don'ts of the park very carefully.